Ola City is a performance-based advertising platform, assisting millions of participants in taking advantage of their free time to earn extra income by making simple tasks, campaigns provided by businesses and partners having demand for advertising, promoting, and distributing their products to the market.
ZABBAR, Malta, August 8, 2021, ZEXPRWIRE, After a year of operation, Ola City has obtained surprising and unexpected results that not every project can accomplish.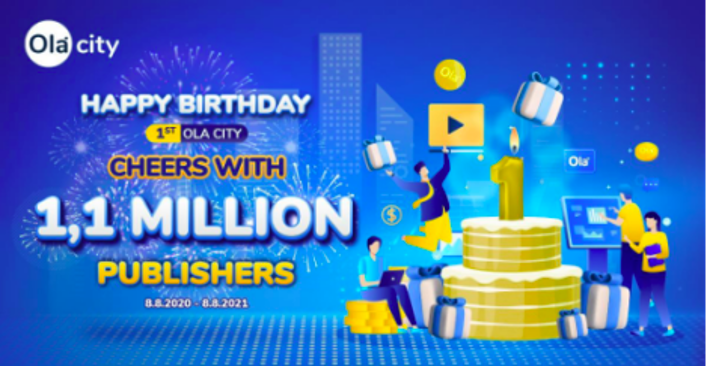 More than 1.1 million participants, nearly 30 countries have more than 2,000 participants, although they have not been promoted strongly. With the campaigns that Ola City has deployed for the biggest companies in the world as well as businesses in Vietnam leading to the total number of banners ad displays throughout the Ola City system has reached an average of 300 million times per month and up to now has got more than 1.8 million purchases, app downloads.
Business companions on solving social issues
Currently, the advertising demand of businesses on the Internet is huge, according to the statistics of reports in 2020, the total revenue of digital advertisement in the world reached 360 billion USD, while in Vietnam, the number achieved more than 820 million dollars. However, the implementation of advertising campaigns on the Internet at present is fiercely competitive, advertising is increasingly ineffective, and fluctuations in costs cause huge financial risks for businesses. Businesses need an advertising solution that performs better and is easier to measure as well as more stable.
A bleak reality, according to a report by the World Bank in 2018, about half of the world's population was living on less than 5.5 USD/day, more than 1.9 billion people were living on less than 3.2 USD/day. They have been impoverished for many reasons, but the biggest disadvantage is the barriers of cultural level, language, and geography. The only advantage is their spare time. These realities lead to the mission of Ola City creating a platform to assist billions of people around the world earn extra income from their spare time and help businesses promote and distribute their products in the fastest, simplest, and most effective way globally at the same time.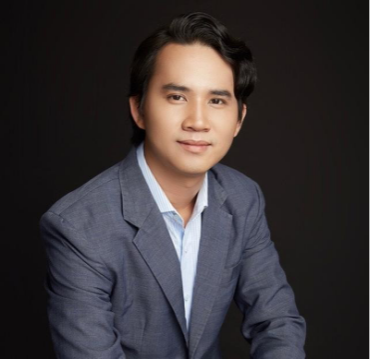 "The world has more than 2.2 billion people living below the poverty threshold (spending less than $5.50 a day) if we can provide a solution for them to take advantage of making more money. There's nothing better than earning an extra 2$/day in spare time to make a living. The business that brings profit but at the same time must bring value to society is the operating principle of Ola City," Mr. Do Hong Phuc – CEO of Ola City Global, shared.
Strategy for becoming a super application
After one year of establishment and development with impressive numbers, Ola City has carried out many activities, analyses, and strategies to gradually transform itself into a super application serving most of the essential demands of users.
Specifically, from August 5, 2021, Ola City has enacted some policies and features that can be suitable for most countries around the world. With the expansion of branches and representative offices in countries with a number of collaborators from 50,000 people or more such as Vietnam, India, Indonesia, Brazil. Ola City directly supports the local market and strictly complies with the provisions of the law issued by the host country government, such as taxes and special business licenses.
In October 2021, Ola City will launch the OlaBank application – a super application for users with outstanding features such as online shopping, service booking, cashback, points accumulation, etc., leading e-wallets and banks in various countries.
The goal is that by the end of 2022, Ola City will reach the milestone of 20 million participants and more than 300 million users globally. At the same time, it is expected to become a public company when Ola city goes IPO in the US at the beginning of the third quarter of 2023.
Media Contact
Company: Ola City Global Limited
Website: www.olacity.com
Email: [email protected]
SOURCE: Ola City Global Limited
The post Ola City's 1st Birthday: More Than 1.1 Million Participants And The Transformation Into A Super Application appeared first on Zex PR Wire.
Information contained on this page is provided by an independent third-party content provider. Binary News Network and this Site make no warranties or representations in connection therewith. If you are affiliated with this page and would like it removed please contact [email protected]